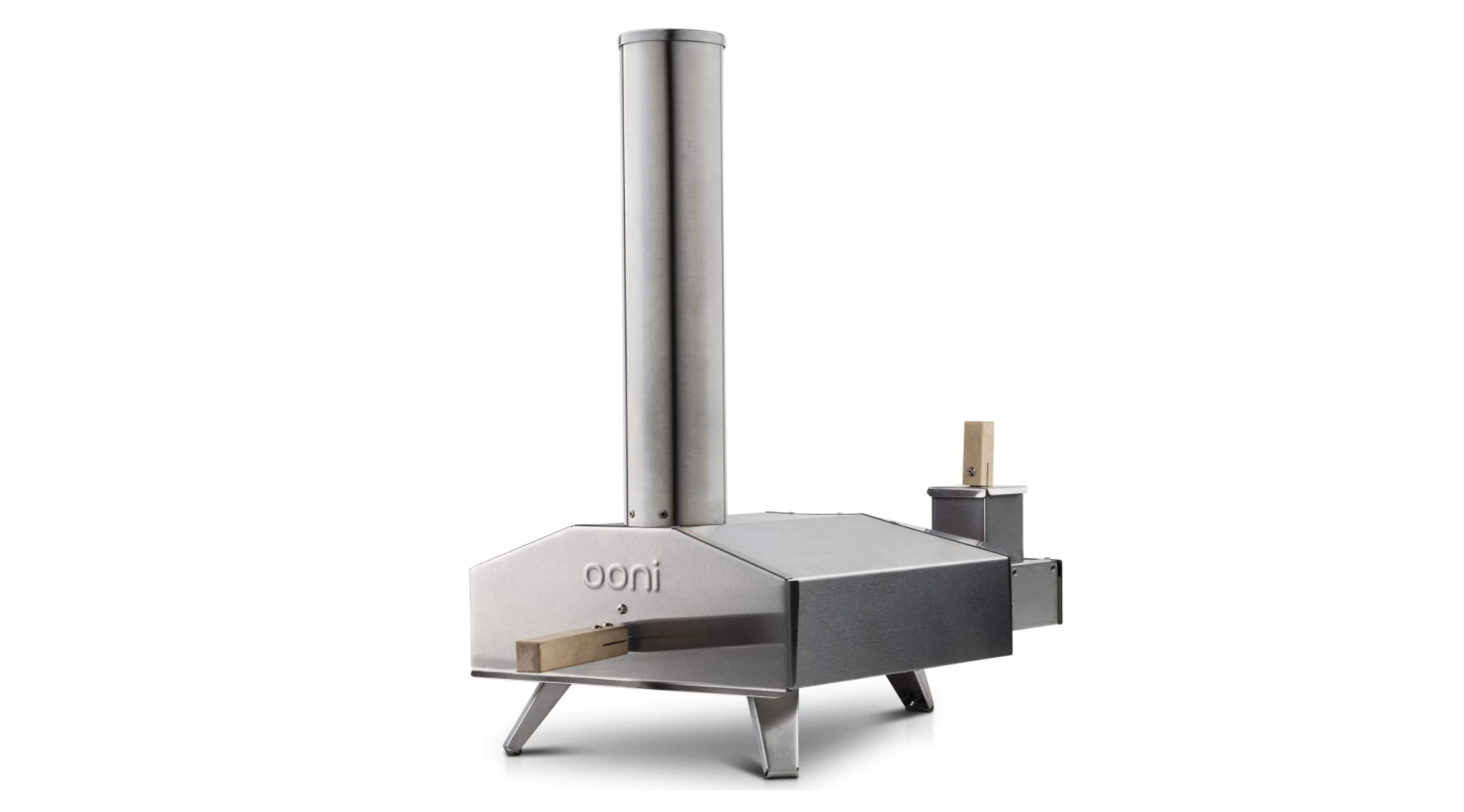 Ooni 3 Portable Wood-Fired Outdoor Pizza Oven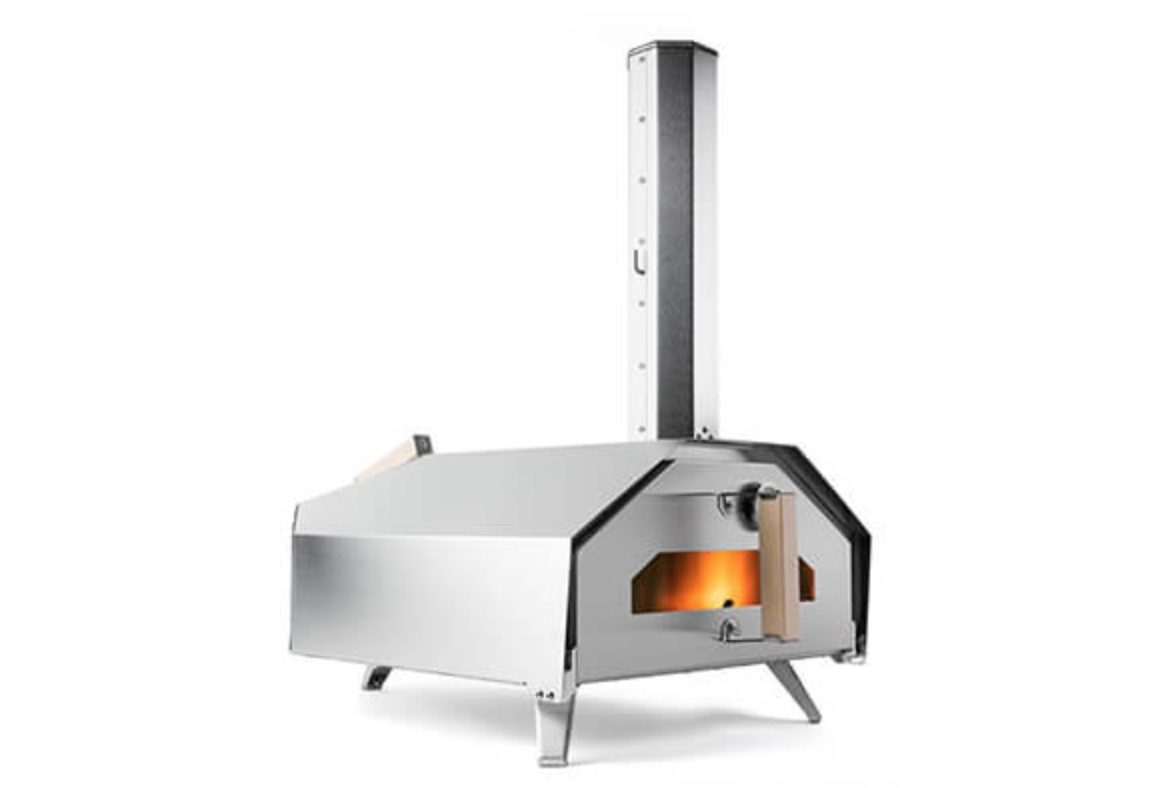 Best Premium: Ooni Pro Multi-Fuel Outdoor Pizza Oven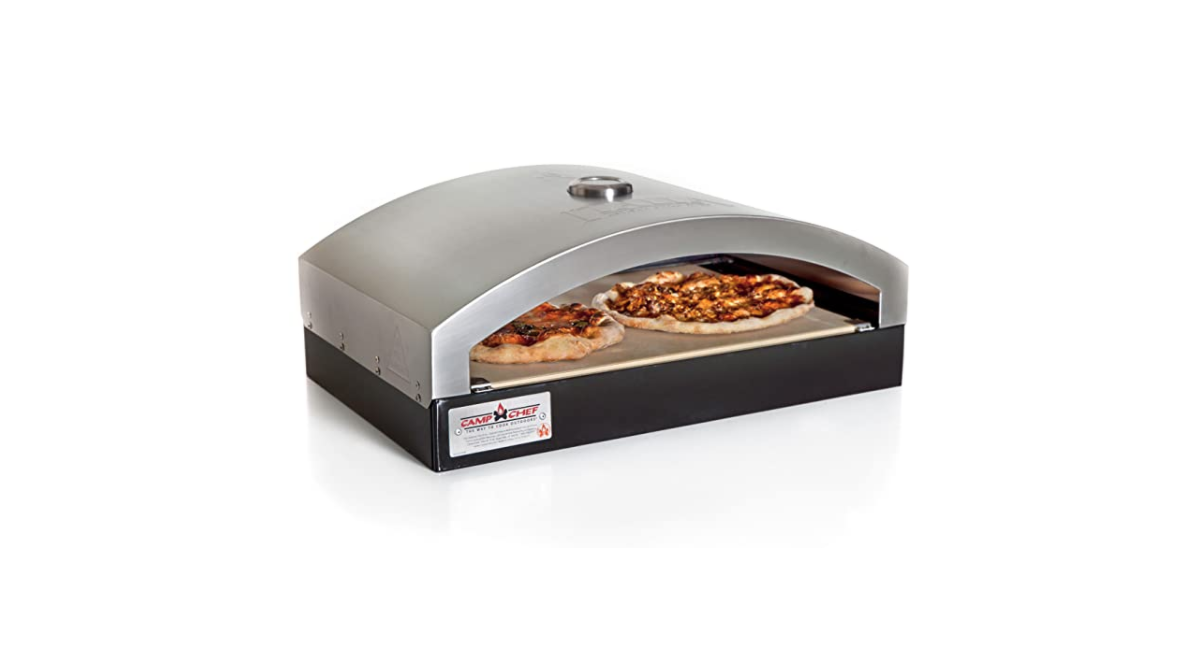 Best Value: Camp Chef Artisan Pizza Oven 90
An outdoor pizza oven can take a Friday night pizza date to a whole new level. Not only are you going to be eating probably one of the best meals on this planet, but you get to enjoy making it in the great outdoors. Making pizza should be fun. It's an experience that you should enjoy, and one of the best parts about making pizzas is getting to make them exactly how you want them.
Choosing your pizza recipe is going to be quite a bit easier than choosing your outdoor pizza oven. Luckily, you have us to help you with that part. We have put together reviews on some of the best outdoor pizza ovens available on the market. Regardless of your commitment to your pizza career or your budget, we have an option for you.
Best Outdoor Pizza Oven
Best Overall: Ooni 3 Portable Wood-Fired Outdoor Pizza Oven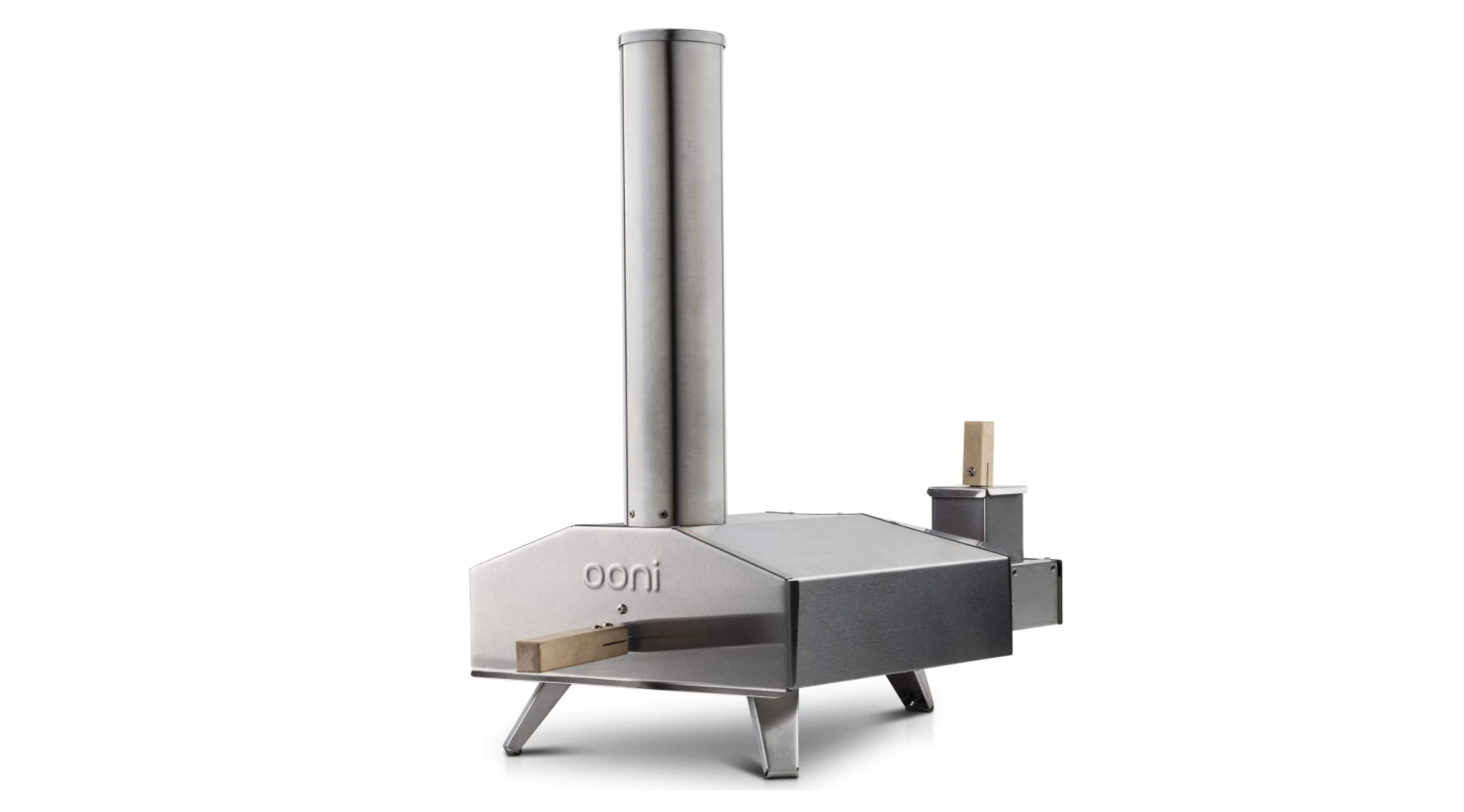 The first option is the Ooni 3 Portable Wood-Fired Outdoor Pizza Oven. One of the best parts about this pizza oven you can figure out right from its title, it is portable. Regardless of where you want to set up, you will have no trouble doing so with the Ooni 3.
The Ooni 3 runs on wood pellets and will give your pizza more of a wood-fired flavor. If you like that authentic taste to your pizza, the Ooni 3 could be the one for you. It takes about ten minutes for the Ooni 3 to fire up and be hot enough for you to put your pizza in. This pizza oven can reach temperatures of up to 932 degrees. Yes, you will want to be a bit careful when using this oven!
Since Ooni 3 can get so hot quickly, you have to remember that your pizza is going to cook fast. For a thin-crust Neapolitan-style pizza, it can be done in less than a minute. Purchasing an outdoor pizza oven is going to cost you a bit of money, but if you enjoy cooking pizzas, in the long run, it could save you some money.
Cooking outdoors will not heat your home, you won't have to use electricity for cooking your pizza, and you will be done in a fraction of the time. When you think about the extended options you have by the fact that this unit is portable, it could be a great option.
Things we like
Portability Portable you can take the Ooni with you to the beach, the park or up in the mountains (if you want to carry one). Regardless of where you are, your Ooni is easy to bring with you.
Heats up so fast! The Ooni is ready to go in about ten minutes. This is going to be much faster than a traditional indoor oven and it won't heat your house along with it.
Quick cooking times make for less work and more entertaining and enjoying!
Things we don't like
Must have wood pellets to use it. If you happen to be out of the pellets, it is not pizza night. It's not hard to locate wood pellets but it is something to keep in mind.
Smaller size makes it difficult to cook a full size pizza.
Best Premium: Ooni Pro Multi-Fuel Outdoor Pizza Oven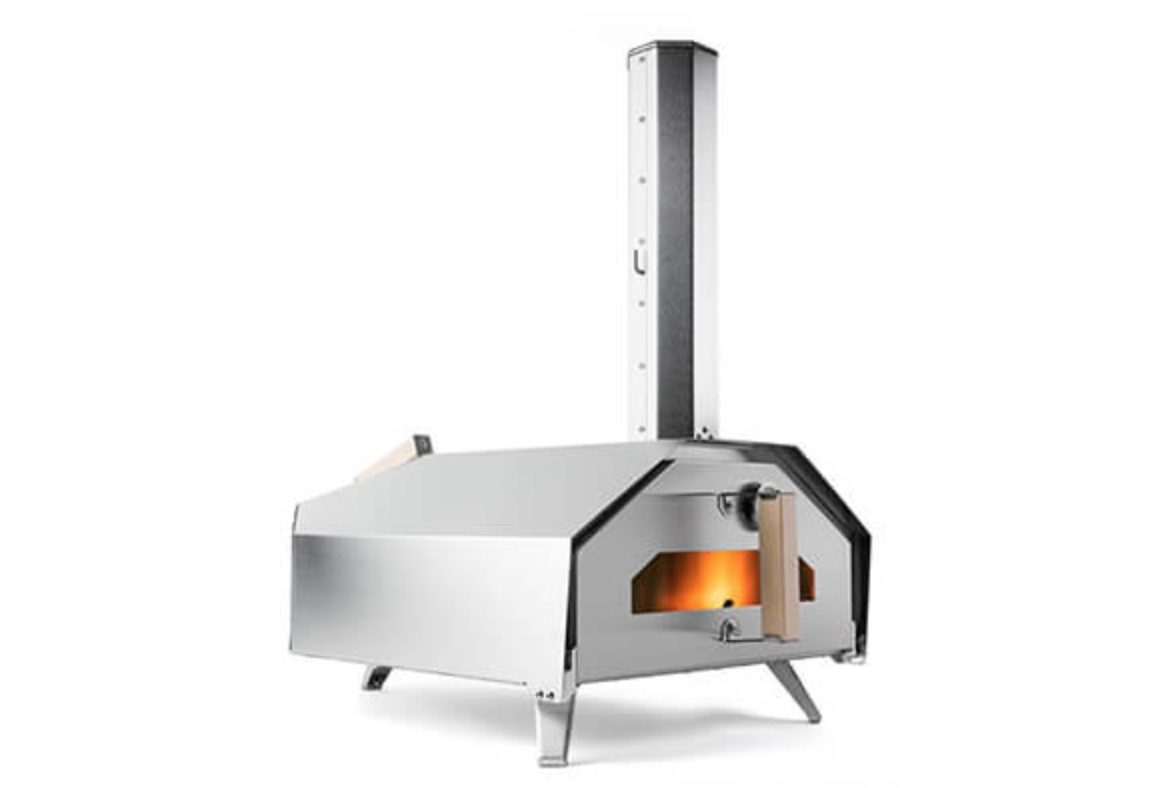 Now, if you want to step up your budget and your pizza game, the Multi-Fuel may be an excellent option for you. With this Pro Multi-Fuel, you will be getting an oven capable of making very large pizzas. In fact, you can do more than make pizzas with this outdoor oven.
The Multi-Fuel Outdoor is capable of roasting meat, vegetables, or even making bread. It is called a Multi-Fuel option because it has the capability of cooking with wood, charcoal, or gas.
Just like the Ooni 3, the Ooni Pro is capable of reaching 932 degrees Fahrenheit. You will be able to cook quickly and efficiently, and the Ooni Pro fits a lot of food in its oven at any given time. The capability of cooking both meat and vegetables in the Ooni Pro at the same time is a very nice feature.
Since this is a larger model, it is not going to be portable. You will have to pick a location where you want to store your Ooni Pro and enjoy it. The only real downside to the Ooni Pro is that it is an investment. The Ooni Pro will be almost three times the price of the Ooni 3, but you must keep in mind that it comes with quite a few more options when it comes to functionality.
Things we like
Can cook meat, vegetables, bread, pizza and more. Other smaller pizza ovens do not offer this same ability.
Reaches very high temperatures and cooks quickly and evenly. Doing this in the house would take much longer and be more costly as well.
The versatility allows you to cook with gas, charcoal or wood. All those debates about how pizza tastes best can be put to rest when you try all three.
The size of the Ooni Pro is very large.
Things we don't like
This is a costly model you have to be committed to cooking quite a few pizzas for this to make sense as a logical purchase.
Not portable and a bit larger so you will need the space for it. If you have the room it's a great option but not everyone has a large patio or deck to work with.
Best Budget: Camp Chef Artisan Pizza Oven 90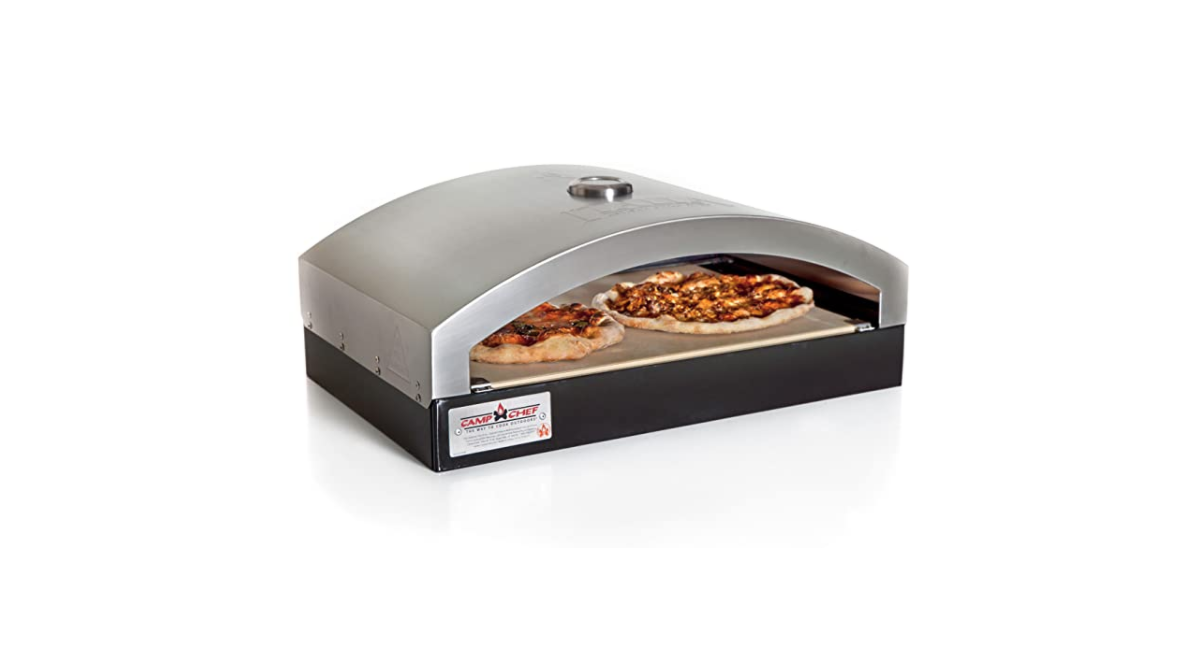 If you are looking for a pizza oven but don't feel like spending your entire paycheck on one, the Camp Chef Artisan Pizza Oven 90 is a great choice. The Pizza Oven 90 works on Camp Chef cooking systems, but you can make it work on other cooking surfaces.
The Camp Chef works to create a wood-fired brick oven environment for your pizza to cook in. While your pizza is cooking, it is on top of a ceramic stone. The stone helps it get that crisp crust that is not burnt.
Although you will not be able to make a large pizza with this oven, it is the perfect size for camping or tailgating. The Cooking surface diameter is 15″ by 20″. The pizza oven weighs about 30 lbs.
The Camp Chef has an adjustable temperature gauge to give you some control over how your pizza cooks. Even with this gauge, you will have to monitor the temperature that that Camp Chef grill heats to as well. It can take a few times before you feel entirely comfortable with this model, but in the end, it is the best value outdoor pizza oven for the money.
Things we like
The portability of this unit makes it perfect for a road trip or camping. Who says you can't do pizza night out in the woods?
Pricing is where this unit will win your heart. If you are not sure how often you will use an outdoor pizza oven, the Camp Chef is a great way to get your foot in the door.
Things we don't like
The heat that this model produces is good, but it is certainly not like our best overall choice, the Oomi. Your pizza will cook, and the unit gets hot, but you don't get 800 degrees in less than a few minutes.
Camp Chef is a great thing to have, but if you don't have one, it can be a little tricky to figure out how to work the Camp Chef Pizza Oven.
Pizzacraft PC6503 PizzaQue Outdoor Pizza Oven & Leg Kit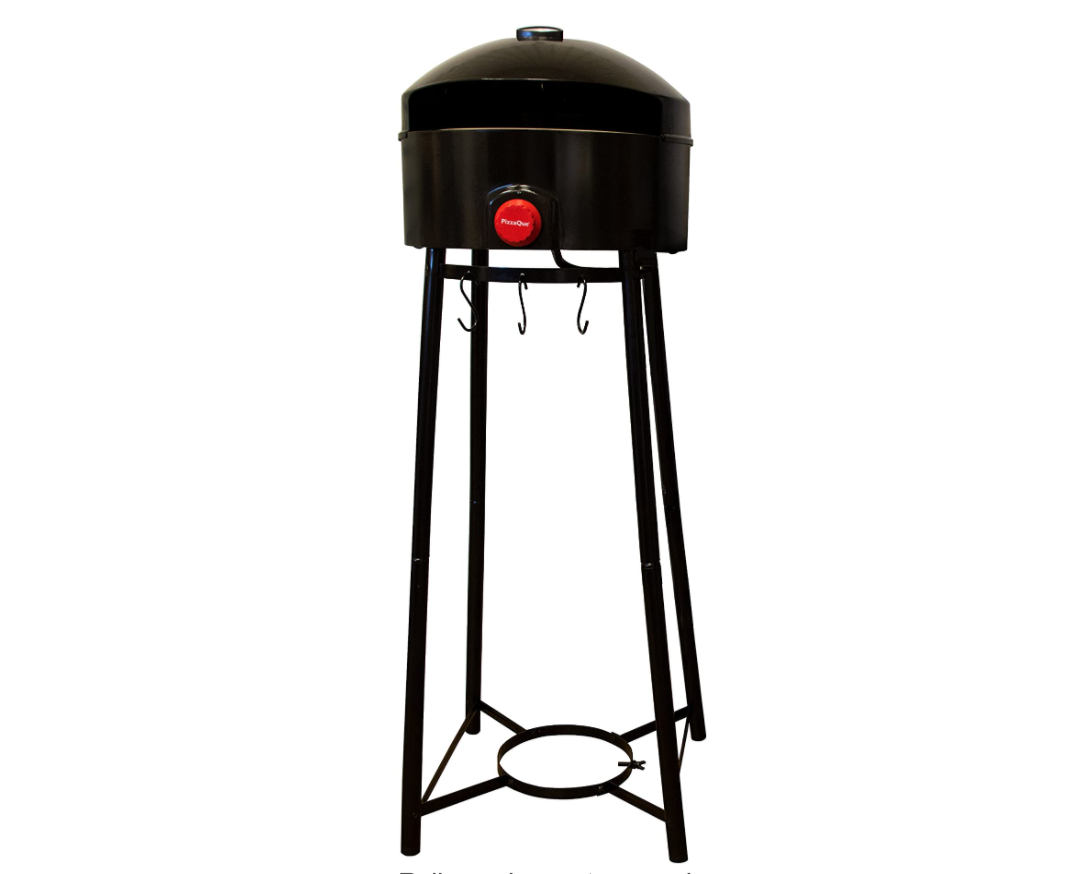 If you are looking for something with the versatility, you may need to consider this Pizzacraft PizzaQue. With a clever name like this, you may get the idea that this model is a portable barbeque for pizza.
This set is sold as a kit that includes both the legs and the actual pizza oven. Once this PizzaQue heats up, you can have the first bite of pizza in your mouth in about six minutes.
If you have a group of hungry people, the Pizzacraft will continue to knock out pizzas because it heats itself to 700 degrees in less than fifteen minutes. This is some serious cooking power and certainly better than your traditional barbeque or oven.
To add to the positives on this model is the included pizza stone, which helps make sure your dough cooks perfectly and evenly. There is no reason to say no to a portable pizza maker that you can put on your table or next to it using the included legs.
With a built-in thermometer and the fact that all you need is a propane tank to get yourself started, the Pizza Que is a great outdoor pizza oven option.
Things we like
Having choices as far as setup is a big deal. If you want to put this outdoor pizza oven on the table, you can. If you want to put it next to the table or out of the way to avoid young children, you simply move it over.
The heat that this will get up to helps your pizza cook fast and evenly. If you want to entertain large groups, you can quickly turn out a bunch of pizzas in a short period.
Things we don't like
The legs are a bit flimsy on this model, and you may want to exercise some caution if you have people standing all around the pizza oven.
Setting the PizzaQue up initially is going to take some time. Once you get it up and going, it is not difficult to operate.
Ooni Koda 16 Gas-Powered Outdoor Pizza Oven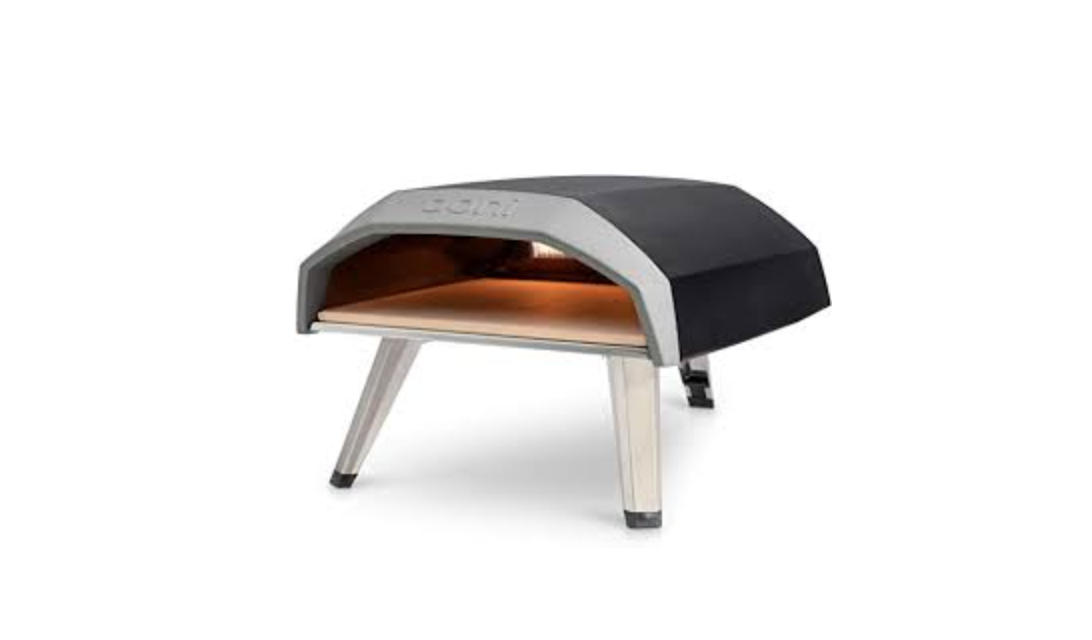 The Ooni Koda, 16-inch gas-powered pizza oven, is a chef's dream. Authentic pizza chefs will admit that gas tends to cook their pizza much better. With this 16 inch model, you can cook not only pizza but also steaks, fish, and vegetables.
The Ooni Koda has a 16-inch opening that makes it both efficient and high performing. The stone baking board helps to make sure the meats and pizza cook evenly and through.
Once you have your Ooni Koda hooked up to gas, it takes about twenty minutes for it to reach its cooking temperature. Oh, did we mention the cooking temperatures? The Ooni Koda reaches up to 932 degrees Fahrenheit. If you want a perfect stone cooked pizza, these are the numbers you will need.
Although this model is built to be used with a propane gas tank, you can switch it to natural gas with a separate conversion kit. The only thing we don't love about this model is the price. However, with the versatility, you have on this outdoor pizza oven that pricing may be worth it.
Things we like
The temperatures that the Ooni pizza ovens reach are almost unmatched.
Gas heat is a great way to cook a pizza. It will cook evenly and give it some great flavor. Being able to cook more than just pizza makes the expense of this gas-powered outdoor oven a bit easier to take.
Things we don't like
Price – If you plan on having a grill and an outdoor pizza oven, things can add up fast. The good news is that you can cook more than just pizza with this outdoor oven.
Buying Guide
Now that your mouth is watering for a slice of homemade outdoor pizza, it's time to help you narrow down which option would be best for you. There are a few things that you should consider before purchasing your outdoor pizza oven; some of these things are personal preferences, but others have to do with functionality and design, and they should be well thought out.
Versatility
When it comes to versatility, you will need to decide if you are looking for an oven that cooks pizza or an outdoor oven capable of cooking many things. If you want something that is highly versatile, it will likely cost you quite a bit more, but you may end up with the ability to roast meats, vegetables, and even bake bread.
Portability
Do you want something that you can take to the beach or a picnic? Do you want something that becomes a permanent fixture on your patio as part of an outdoor kitchen? With the outdoor pizza ovens on the market, you can find an option that works well for your needs and your budget.
The great thing about a portable pizza oven is that it is lightweight and easy to set up and use. The bad news is that you will have to make smaller pizzas. The large outdoor pizza ovens will allow you the opportunity to make full-size pizzas.
Pricing
When you first look at the price tag on the outdoor pizza ovens, you may be a bit surprised about how expensive they are. There are a few things you need to consider that do help to justify the pricing.
For starters, you will be cooking outside, and it will not be heating your house unnecessarily. At the same time, you won't have to use electricity from indoors as most pizza ovens use wood, charcoal and sometimes gas.
The outdoor pizza oven can cook a pizza in just a few minutes, where an indoor oven could take 20-40 minutes depending on the thickness of the crust and cooking temperatures. You know the old saying, time is money. That certainly applies in this situation; you will be leaving yourself much more time to entertain and enjoy when using the outdoor oven.
Heat Source
Most outdoor pizza ovens have the option to cook using wood pellets. The wood pellets give your pizza that amazing wood-fired taste. Other options include charcoal or gas. You will likely need to have a gas hookup to make the outdoor gas oven work, but if it is something you already have at your home, it is a fast and effective way to cook.
Space Requirements
Some outdoor pizza ovens are rather small scale and will fit right on your patio table. Other options are going to need a large area with some clearance around it because of the heat that it produces. Carefully check the dimensions of the oven you are purchasing with space where you will be putting it.
Accessories
When you get your outdoor pizza oven out of the box, there is no doubt you will want to make a pizza that night. You may need a few accessories to make your first pizza night a hit. The most important thing that you will need is a pizza peel. You will need the peel to get your pizza safely in and out of the oven. The addition of a good pair of gloves can also be necessary for safety.
If you choose a pizza oven that is also good for roasting, you will likely need a baking stone and some cast iron cookware. You don't have to add everything to your collection on the first day, but it's good to be aware of what you will need to get that first pizza going.
FAQ
Which Pizza Oven Is Better Gas Or Electric?
Each chef will have their own feelings as far as gas or electric heat creating a better pizza. The general consensus seems to be that gas will give your pizza a bit of a better taste and it is usually cheaper. Gas pizza ovens tend to be cheaper initially and cheaper to operate as time goes on. Certainly, if you don't have a gas line at your home this may not be a possibility.
What's the Difference Between A Pizza Oven And A Regular Oven?
A pizza oven is designed specifically to cook pizza. Pizza ovens get very hot, very quickly. They are smaller than a regular oven and that is what helps them get to and maintain these high temperatures.
How Much Are Outdoor Pizza Ovens?


Outdoor pizza ovens can range from around $100 to several hundreds, if not thousands of dollars. There is a large range in pricing but most ameateur pizza bakers can find one at a fair price similar to other kitchen gadgets.
What Are The Best Outdoor Pizza Ovens?
Although many brands make outdoor pizza ovens we have had a lot of success with the Ooni. They make a few different models and although they are a bit on the higher end as far as pricing, it is worth it.
What Is The Best Wood To Burn In An Outdoor Pizza Oven?
One of the best parts of being an outdoor pizza oven owner is the ability to experiment. There are many woods that work with outdoor pizza ovens. Some of the most popular are oak and hickory. You can try different woods and see how it affects the taste of your pizza. If you are looking for a real smoky taste, mesquite works quite well.
Final Thoughts
Choosing an outdoor pizza oven should be fun. We know that it can be overwhelming with the number of options on the market, but this is an addition to your outdoor living space that you will be thrilled you made.